Harwood Heights Snow removal experts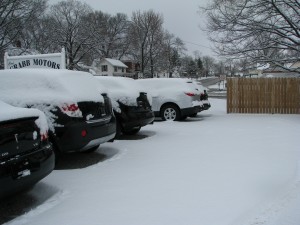 You get blasted by old man Winter between 4-5 months of the year! During these chilling months, it's not uncommon for us to see
multiple snow storms
that produce some
major accumulation of snow
. there have been winter storms that produced 6 or more inches of snow, and several that  produced 18 or more inches! That is a lot of snow! It becomes both a hassle and a hazard. So, who do you turn to find a reputable snow plowing and snow removal professional to take care of this inconvenience?
Our trained professional experts have the years of experience in the snow removal industry and have built a reputation for dependable snow removal.  Our professional staff uses the best and latest snow removal techniques to provide you with the best possible snow removal solutions for your needs.  If you area business owner it is vital that you have you lot cleared of snow before you can receive customers that day.   If you lot is still covered with snow then your customers will not be able to get into your parking lot which means that they will not visit your store.  Additionally your employees may not be able to get in to go to work!
Our professionals will remove the snow from your lots, driveways and pathways ensuring that you. your  employees and your customers have a safe way to enter your property and your place of business.  After the snow has been removed our experts will then remove use ice melt to free your parking lots and pathways of ice.  Removal of the ice will greatly reduce the chances of slips and falls in your parking lots or on your pathways.
So this winter if you find yourself in need of a professional snow removal expert then give us a call and see what snow removal packages we can offer you.  Our trained experts are waiting to assist you with your snow removal needs!
If you are looking for Harwood Heights, IL Snow Plowing for your business, please call 773-763-7600 or complete our request estimate form.