Chicago Snow Salting Services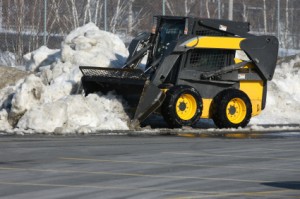 This time of year, many building managers use the salting services of your Chicago Snow Removal contractor to deal with the problem of icy sidewalks. To keep sidewalks safe, using salts to melt ice and snow is beneficial.
These "deicers" work by attracting moisture to form a liquid brine to generate heat to melt the ice. The product must reach the pavement to become effective. Once on the pavement this "brine" can spread out on the ice and break its bond with the pavement. As the ice is loosened it can be more easily shoveled away.
Don't take on the responsibility of salting your sidewalks and walkways again like last year. Contact All Ways Plowing for your snow removal needs.
Our Chicago Salting Provides These Detailed Services
Ice Salt
Rock Salt Spreading
Ice Removal
Snow Removal

Ice Melting
Sidewalk Ice Removal
Walkway Ice Removal
Road Ice Removal

Deicing
Chicago Salting Services
Snow Plowing
Snow Blowers
Why Chicago Should Hire Us For Their Salting
Don't fight the snow and ice all winter with a plastic shovel, little bag of salt or a snow blower that clogs up more than it throws. Call the snow and ice professionals at All Way Plowing. Our Chicago snow removal team will deice and remove snow from your driveway, sidewalks, walkways and parking lots with speed, and the best part is you won't be the one outside freezing.
All Way Plowing strives to keep your family/clients warm and safe. Don't take on the elements yourself, call the experts that have all the right equipment to keep snow and ice off your surfaces.
Recent Articles
Why Hire a Bridgeview Professional Snow Blowing Contractor

Snowfall may be a wonderful experience; however, for people who live in areas where there is heavy snowfall, it becomes more of a problem than a good experience. Every winter people face severe problems in commuting from one place to another because of heavy snowfall blocking their driveways and roads. To ensure effective flurry removal,…

Read More

5 Reasons to Get Chicago Snow Plowing Services

Chicago Snow plowing services are wonderful for winter landscaping and care while also providing you with the time to enjoy other things besides tough work in bitter cold winds and getting exhausted from continuous heavy lifting. Snow plowing services certainly take a chore away that many are more than happy to hand off, but there are…

Read More

If you are looking for Salting for your business, please call 773-763-7600 or complete our request estimate form.