Your Bedford Park Snow Removal Contractor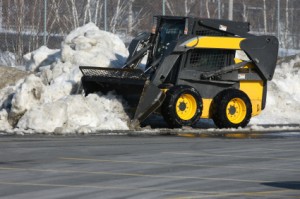 If a large amount of snow falls on the ground there is only so much that a shovel can do. Even if you have a snow blower or snow plow if the snow on the ground is more than six inches then you are in trouble.
When your Bedford Park Snow Removal Contractor is clearing the snow away, understand the appropriate areas for stacking the snow is important. Simply moving the snow off to the side of the parking lot is not safe, and it is important to be aware of entrances and exits to buildings, fire hydrants, and parking spots. Stacks of snow should not obstruct building entrances or block people's view of traffic. We also are cautious of inclines. When snow melts on an inclined surface, it can flow into traffic and freeze, posing a threat to pedestrians and drivers. Water from melted snow should have access to proper drainage in order to prevent flooding and accidents.
If you are looking for Bedford Park for your business, please call 773-763-7600 or complete our request estimate form.