Snow Blowing Professional in Chicago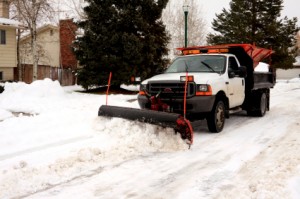 No job is too small or too big for a snow blower. From light powdering to the heaviest blizzards, there's a snow blower designed to clear the way.
Chicago snow blowing is perfect for clearing flat surfaces such as walkways, paved driveways, and patios. Their rubber-faced augers reach ground level, clearing away every last bit of snow. They are smaller and lighter than dual-stage machines and easier to maneuver in tight spaces.
Our Chicago Snow Blowing Provides These Detailed Services
Snow Blowing Equipment
Snow Blowing
Snow Removal
Ice Removal

Ice Melting
Sidewalk Snow Blowing
Walkway Snow Blowing
Street Snow Blowing

Deicing
Chicago Salting Services
Snow Plow Trucks
Snow Blowers
Why Chicago Should Hire Us For Their Snow Blowing
Don't fight the snow and ice all winter with a plastic shovel, little bag of salt or a snow blower that clogs up more than it throws. Call the snow and ice professionals at All Way Plowing. Our Chicago snow removal team will deice and remove snow from your driveway, sidewalks, walkways and parking lots with speed, and the best part is you won't be the one outside freezing.
All Way Plowing strives to keep your family/clients warm and safe. Don't take on the elements yourself, call the experts that have all the right equipment to keep snow and ice off your surfaces.
Recent Articles
Top Reasons You Will Love Our Snow Plowing Services

If there is one thing Chicago business or commercial property owners know, it is snow. So the next thing it helps to know is Chicago snow removal. Whether you own a business in this area, you need to be able to address the need for snow remediation. The sooner you start planning for how to…

Read More

Snowblower As a Convenient Snow Removing Tool

When it is winter and there is much unwanted snow on such places as pavements, roads, sidewalks etc., there is a very useful and convenient machine to get rid of snow. This type of gear is usually called a snowblower or snowthrower. However, there is a slight difference between snowblowers and snowthrowers. A snow thrower…

Read More

If you are looking for Snow Blowing for your business, please call 773-763-7600 or complete our request estimate form.