Snow Blowing Professional in Chicago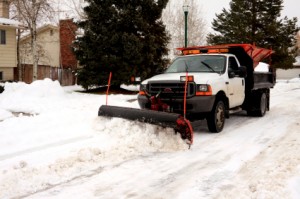 No job is too small or too big for a snow blower. From light powdering to the heaviest blizzards, there's a snow blower designed to clear the way.
Chicago snow blowing is perfect for clearing flat surfaces such as walkways, paved driveways, and patios. Their rubber-faced augers reach ground level, clearing away every last bit of snow. They are smaller and lighter than dual-stage machines and easier to maneuver in tight spaces.
Our Chicago Snow Blowing Provides These Detailed Services
Snow Blowing Equipment
Snow Blowing
Snow Removal
Ice Removal

Ice Melting
Sidewalk Snow Blowing
Walkway Snow Blowing
Street Snow Blowing

Deicing
Chicago Salting Services
Snow Plow Trucks
Snow Blowers
Why Chicago Should Hire Us For Their Snow Blowing
Don't fight the snow and ice all winter with a plastic shovel, little bag of salt or a snow blower that clogs up more than it throws. Call the snow and ice professionals at All Way Plowing. Our Chicago snow removal team will deice and remove snow from your driveway, sidewalks, walkways and parking lots with speed, and the best part is you won't be the one outside freezing.
All Way Plowing strives to keep your family/clients warm and safe. Don't take on the elements yourself, call the experts that have all the right equipment to keep snow and ice off your surfaces.
Recent Articles
Safe Driving Near Chicago Snow Plows

Winter weather conditions can quickly make driving dangerous. However, most people must still go to work, school, and run other errands despite the snow and ice, so municipalities have to send out Chicago snow plows to clear the roadways. When Chicago snow plows are out on the roads, it is important to drive slowly and carefully…

Read More

A History of Snow Plows & Snow Plowing

The most widely accepted commercial tool for snow removal is the snow plow. This is especially useful in large capacities. In modern times, a snow plow consists of a large pick-up truck with a large plow that is permanently attached. Some plows will an electric and/or hydraulics used to raise and lower them. Even bigger…

Read More

If you are looking for Snow Blowing for your business, please call 773-763-7600 or complete our request estimate form.