Wheeling professional snow removal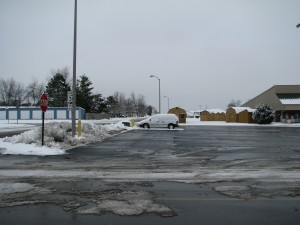 If you own a  home or a small business in the Wheeling are you should know someone who can assist you when you need to have your parking lot and walkways cleared of snow and ice.  You need a trained professional that has the years of experience and the training to ensure that you will not have to worry about slips and fails  whether it be yourself , your employees, or your customers.  Our trained professional staff has access to the best solutions when it comes to professional snow removal.  they can have your lots and walkways cleaned quickly and you open business.
Although slip and falls may be considered more frequent during the winter months when ice likely increases the incidence of accidents, they can occur at any time and in any place. Common areas where S&F may occur include a city park, an acquaintance's home, a store isle, a parking lot, and/or sidewalks.
Property owners are responsible for general maintenance of their property, including fixing or repairing any dangerous or hazardous conditions. If the property is rented, the landlord may be responsible for the slip and fall if it occurred in an area that the landlord had control over and was required to maintain.
So if you are looking for a snow removal expert that has the years of knowledge and experience  that is needed to ensure that you have a safe and happy winter season give our trained professional staff a call and see what they can do for you
If you are looking for Wheeling, IL Snow Plowing for your business, please call 773-763-7600 or complete our request estimate form.