Glenview snow removal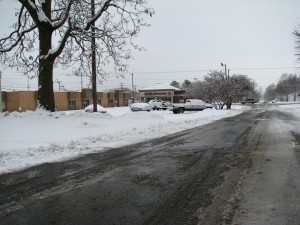 When
snow blankets any area
during the winter, it brings the risk of covering roads, driveways and sidewalks in sheets of ice with it. Unfortunately, it isn't uncommon for business owners to slip, fall and hurt themselves when trying to remove snow from their property.
Snow removal companies do this sort of thing all the time and know how to deal with sheets of ice and other hazards associated with the snow plowing business.
Think about all of the aches, pains and sores you've probably had to deal with after hours of hard labor and it makes sense to have professional snow plow services take care of your property for you.
Commercial snow removal makes even more sense for people who live out of the way areas that may not always be visited by municipal employees. For business owners of more remote properties, professional snow removal can be a real lifesaver when it comes to not being stuck in the snow without being able to get anywhere for days at a time.
Snow removal companies are of great benefit to people who own apartments as well.
If you're a landlord, then think about how much ground the property that you manage covers. With the hundreds of tenants that lease your properties, it's important that you be able to keep everyone happy and safe in the midst of heavy snow fall.
Our trained professionals have years of snow removal experience and can assist you to get your propery dug out of the snow so give them a call today and lets see what can be done about your snow related issues.  Call us today!
If you are looking for Glenview, IL Snow Plowing for your business, please call 773-763-7600 or complete our request estimate form.